Mr. Jiquan SUN, a director, senior partner and senior patent attorney of CSPTAL, was invited as a lecturer in a large-scale live broadcast course hosted by the Guangdong Intellectual Property Protection Center and undertaken by the China Intellectual Property Training Center, and gave a live lecture entitled "Patent Infringement Determination and Analysis of Defense Practice". More than a thousand people from domestic government offices, enterprises, intellectual property service institutions, universities, research institutes, etc. participated in the live broadcast course.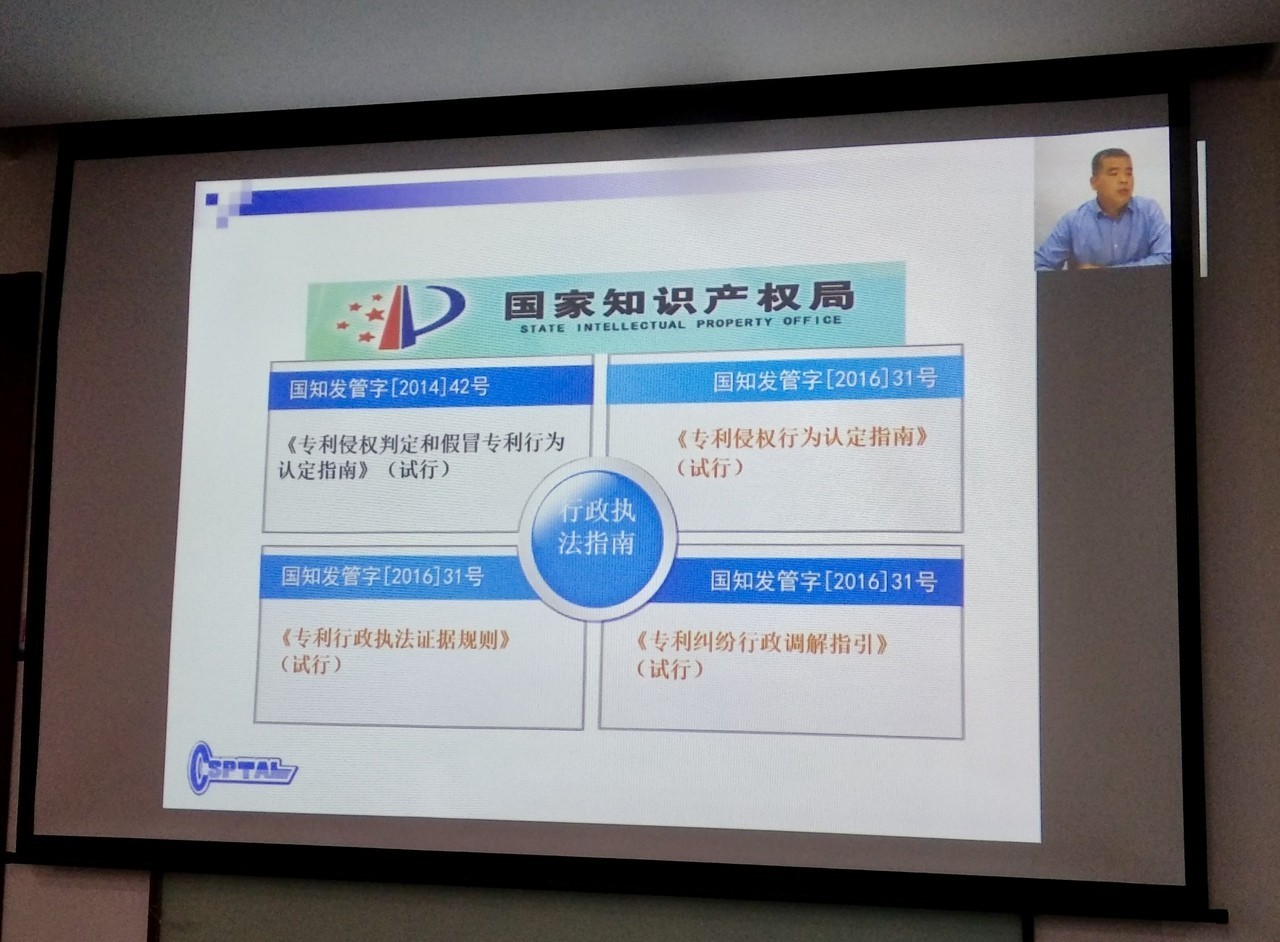 In this live broadcast course, Mr. Jiquan SUN first introduced the applicable laws and regulations of patent infringement litigation, "Judicial Gist of the Intellectual Property Tribunal of the Supreme People's Court (2019)", and the infringement determination principles such as the principle of comprehensive coverage, and then combined with the typical cases of patent infringement of the Supreme People's Court in recent years, explained how to use patent infringement rules in patent infringement litigation, how to determine the scope of protection of patent rights based on the context of the specification and the content shown in the drawings, how to understand "structural features + functional or effects features" and "environmental features" as well as their applicable conditions and restrictions, the role of technical effects in the process of equivalent infringement determination, and the applicable conditions and scope of estoppel. By learning this live broadcast course, IP related practitioners can further understand patent infringement determination and the principles and strategies of infringement defense, so as to better handle patent infringement disputes and improve the ability of intellectual property protection.
Mr. Jiquan SUN was awarded the "national intellectual property leader", selected into the "expert list of the expert advisory committee of the intellectual property case guidance research (Beijing) base of the Supreme People's Court", and served as the expert of the intellectual property appraisal center. In terms of patent reexamination, patent invalidity, patent infringement analysis, patent administrative litigation and infringement litigation, administrative investigation and treatment of patent infringement, etc., Mr. Jiquan SUN has a solid legal background and rich practical experience.
As a well-known intellectual property expert in the industry, Mr. Jiquan SUN has also participated in a number of academic research topics initiated by China Intellectual Property Training Center, China Intellectual Property Research Association, etc., and is often invited to provide intellectual property training for enterprises, institutions, universities, research institutes, etc., which is widely welcomed and praised.